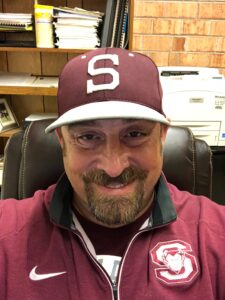 Chapel Hill – Swain Women's Track Coach Ian Roper has been named the 2020-21 North Carolina Women's Track Coach of the Year.  Roper was tabbed by the National Federation of High Schools (NFHS) for the state honor.  The Lady Devils were the SMC, Regional and State 1A Champions last season, the NFHS Coach of the Year Award adds to a long list of honors for Coach Roper.
The National Federation stated that this year's honorees were selected based upon their coaching
performance in the 2020-21 school year, lifetime community involvement, school involvement and
philosophy of coaching. The NFHS relies on its member state associations to recognize those who are
leading their sport, shaping their athletes and contributing to their community.